Bulk CD Duplication Cheap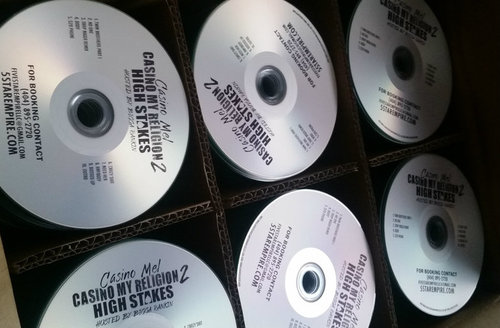 We have some of the cheapest prices for Bulk CD Duplication. We have our grand special of 100 Cd's for $39. This is our economic package with music duplicated on the CD and black text printed on the disc. We Also offer 300 CD's for $117, this is a great price and will help you get your music out to the masses. We have been in business since 2002 and we know what we are doing. We can help you launch your CD duplication project and take it the top.  We specialize in working with independent artist who are local in their area.
Bulk CD Duplication is a great way to get your project in front of yoru fans. Bulk CD duplication is a great way to make a little money off your investment.  If you are local in the Atlanta area you cna come to our office and pick up your CD's. If you  are out of town we can ship th Cd's to you via the postal service or via Fedex.
Bulk with
Black Print
QUANTITY
PRICE
25
$15
50
$25
100
$39
200
$78
300
$117
400
$156
500+
$195
Large Quantities Call For Prices. All Jobs are Thermal Print