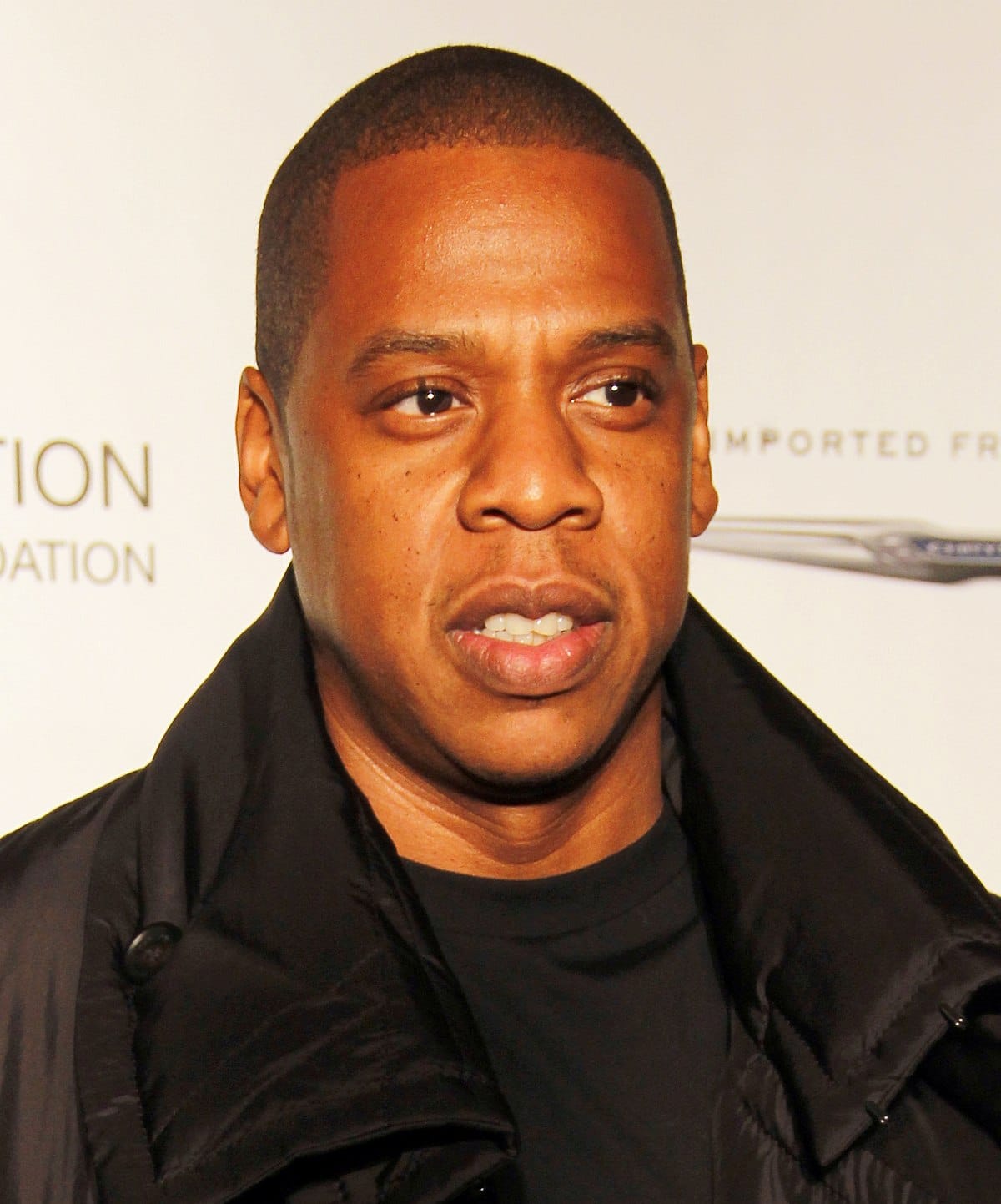 Shawn Corey Carter is Jay-Z, the 51-year-old hip hop artist, music mogul, and general entrepreneur. A Brooklyn, New York native, Jay-Z used his single parent upbringing to charge forward in life transforming his unfortunate beginnings by using his talent for rapping into very fruitful ventures. His first real world venture was Rock-A-Fella Records, which he started in 1995 as his own independent label for the release of his first album, "Reasonable Doubt" with compatriots, Damon Dash and Kareem "Biggs" Burke. Next, came the clothing line, Rocawear in 1999, a collaboration between Shawn Carter and Damon Dash. Since then, Jay-Z has been the Chief Executive Officer of Def Jam Records from 2004 to 2007 and in 2008, Jay-Z founded Roc Nation along with Desiree Perez. It is a conglomerate composed of many divisions and Ms. Perez as its CEO.
Roc Nation, the Entertainment Company
Roc Nation has a talent agency, a management company, clothing lines, touring, media relations, publishing, a school, engages in philanthropy, represents athletes in professional sports, and has an exhibition network.
Jay-Z started a clothing Line called Rocawear in 1999 and sold it in 2007 to Iconix Brand Group. Now, Jay-Z owns stock in Iconix Brand Group and continues to monitor its performance. In 2017, he joined forces with Fear of God, edgy streetwear designer, Jerry Lorenzo to launch another clothing line. The line of Hip-Hop wear was launched at a House of God pop-up shop in the LA Maxwell boutique in 2017.
Philanthropy-Roc Nation has several philanthropic branches.
1) The Shaw Carter Foundation offers scholarships to students pursuing college educations. It also contributes to the GLAAD (Gay & Lesbian Alliance Against Defamation) Media Awards. This award gives special recognition to the LGBT community offering recognition to members who have significant achievements in the arts.
2) The Clara Lionel Foundation
3) The Kevin Durant Charity Foundation, kdcf
4) The Sean Anderson Foundation
5) Reform
6) Team Roc for
7) Robinson Cano RC24Foundation for youth development
Business Startups financing was added to the Roc Nation portfolio with the latest division, named "Arrive."
Sports
Exhibition Network
Tidal, the Music Streaming Venture
Jay-Z most recent purchase was to buy out the Swedish-based streaming service, Aspiro. Under his ownership it was named Tidal. Upon its release, the service was given high praise by Beyonce, Alicia Keys, Nicki Minaj, Kanye West, Chris Martin of Coldplay, Rihanna, Deadmau5, Madonna, Usher, Jack White of White Stripes, Calvin Harris, Daft Punk, and Arcade Fire. Tidal is an ad-free music streaming service boosting 25 million music tracks and 75,000 music videos. A basic subscription or a High-definition subscription can be purchased for $9.95 or $19.95 per month.
Shawn Carter's Investments:
·         In 2014, Jay-Z purchased the champagne brand he primarily enjoys, Armand de Brignac champagne. Since his purchase, the brand has unveiled a $850 bottle for sale of which 2,333 were to be sold. It is believed the price tag for the Jay-Z's purchase was $200 million.
JetSmarter, a private jet charter company based out of Fort Lauderdale, Florida. Jay-Z owns significant stock holdings.
Julep, a beauty products company based in Seattle, Washington. Along with other headliners like Lady Gaga, Jada Pinkett-Smith and Will Smith, Jay-Z invested heavily. In 2016, Julep was purchased by Glansaol, backed by Revlon and Warburg Pincus. Jay-Z probably made a pretty penny for this investment.
Away, the luggage maker which produces bags made of high-quality materials and loaded with innovative tech, all at an affordable price. Jay-Z is always looking for a new idea with the potential for consumer demand. Away's inventors designed the bags to have a rechargeable battery with a USB port hidden under the retractable handles to enable the charging of an iPhone or an iPod.
Music Releases by Jay-Z
Jay-Z has produced during his career 13 solo studio albums, 4 collaboration albums, 5 compilation albums, 1 soundtrack album, 1 live album, 2 extended plays, 115 singles (including 45 as a featured artist), 82 music videos, and 9 promotional singles.
He has had 11 number one albums:
Hard Knock Life, Vol. 2, released in 1998
The Life and Times of S. Carter, Vol. 3, released in 1999
The Dynasty: Roc La Familia, released in 2000
The Blueprint, released in 2001
The Blueprint 2: The Gift & The Curse, released in 2003
The Black Album, released in 2003
Kingdom Come, released in 2006
American Gangster, released in 2007
The Blueprint 3, released in 2009
Magna Carta…Holy Grail, released in 2013
11. 4:44, released in 2017
Amazingly, Jay-Z hasn't had any number one singles, but he's been featured in several number one singles by other artists: Crazy in Love by Beyonce; Empire State of Mind by Alicia Keys; and Umbrella by Rihanna. Jay-Z's highest single was "Run this Town" featuring Rihanna and Kanye West, which came in at number two. Justin Timberlake featuring Jay-Z were at number 3 with "Suit & Tie". Many of Jay-Z's songs have made it into the top ten to 20 of the billboard charts in the United States and Canada.
All of this from the efforts of a man who started out in the Marcy projects of Brooklyn, New York and whose initial entrepreneurial effort was drug dealing. He's come a long way from there, showing that he's full of surprises and creativity.  It shows in his music, his clothing design, and his interest in innovation.  His is a creative mind that resists all boundaries.  He has grown his net worth from $520 million in 2008 to an estimated $1.4 billion today according to Forbes list of billionaires in 2021. Jay-Z has continued his upward mobility and is poised to continue in that direction-STRAIGHT UP!