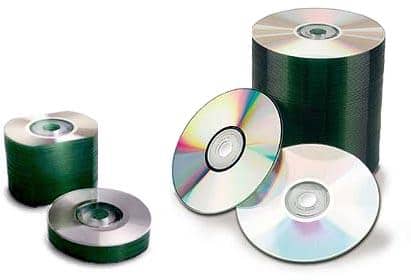 CD and DVD Duplication Services and Production
Look at the incredible CD Duplication services that we offer. We provide quality, cost effective duplication services to the CD duplication indsutry. The services we provide are CD Duplication, CD Replication, DVD Duplication and DVD Replication. We have experience spanning over 15 years. We aim to provide all your duplication solutions to meet your duplicaton and replication needs.
CD Duplication & DVD Duplication Services
With a massive 15 years experience in the duplicationg space. We know what we are doing. We do duplication for independent artists as well as signed artist. We are ideal for small runs as well as fast trun around times. All our products are done on grade "A" professional media and top quality CD's.  All of our equipment is top notch and is regularly maintained and calibrated to ensure that all of our disg are of the highest standard.
We use thermal print on all of CD jobs. we print using rimage printers for black text as well as full color.  Whether you need blank disc or music/data burned on the disc, thermal print is ideal mid to high level quality prints. Thermal prints provide photographic quality prints. These disc are waterproof and will not run if they get wet. Using the newest equipment and excellent CMC brand CD's. We have duplicated over 100,00 disc or more over the last few years.
We offer quality CD insert printing for you project. CD Insert printing starts at 50 Qty and runs up to 5,000 units. We off our short run CD inserts on 80lbs cover gloss text paper. We offer larger runs starting 250 qty on 12 pt card stock UV Coated paper, this the industries highest standard.  We usually turn around the short – run jobs within 24 to 48 hours. All you have to do is supply us with your artwork or we can design the CD covers for you. We have a design service for CD covers, Mixtape covers and tray cards. We charge $75 to design a front and back CD Cover.
CD Packaging Services
The vital finishing touch to any product is the packaging.  We are proud to offer various packaging options. We offer CD's in cases. We offer Slim cases and Jewel cases as well as digi packs for short-run. We offer clear sleeves as well as paper sleeves for econo jobs. We have various CD packaging option for your CD Duplicating needs. We have amaray DVD Cases for DVD duplication. We also offer a slim DVD case for your DVD Duplicating needs. We also offer Mini jacket sleeves with art work on the front and back that the CD slides into.
Bulk with
Black Print
Quantity
Price
25
$15
50
$25
100
$39
200
$78
300
$117
400
$156
500+
$195
Large Quantities Call For Prices. All Jobs are Thermal Print
Atlantadisc.com
678-780-1722