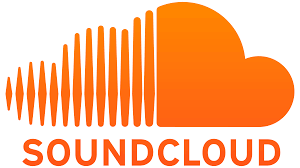 What is Soundcloud:
Soundcloud is a leading music streamer. Soundcloud.com is both an online streaming service and a podcast platform. Founded in Stockholm, Sweden by Ljung and Eric Wahlforss in 2007. The company is now based in Berlin, Germany. Soundcloud.com had its first appearance in 2008. The service now offers both free and paid subscriptions to listeners.
Artist can upload music to Soundcloud for free, but there are extensive limits posed on free accounts. The limits include restrictions on the amount of data being uploaded and no access to your listener's statistics. To get access to your listener's data, you need a paid subscription, Soundcloud Pro. There are two tiers for this program: Sound Cloud Pro for $7.00 and Sound Cloud Pro Unlimited for $15.00 per month.
Soundcloud Pro allows you to track your listeners allowing you to view your plays by country. You can also obtain the number of plays, likes, and reposts, downloads, and comments by each user. If you upgrade to Unlimited, you can see how popular your music is in a city or which social media sites and websites are promoting your music.
Soundcloud is an excellent music distribution and publishing tool for new musicians. Your fan base can easily access the music you produce. Some artists who have used Soundcloud to launch themselves to fame. These artists include, Kehlani with "Antisummerluv" released in 2013, Post Malone with "White Iverson" released in 2015, and Bryson Tiller with "Don't" released in 2011.
Soundcloud is the best way for female musicians, especially women of color to have their music exposed to the public. Statistics show that during a recent 5-year-period only 9.3% of Grammy Awards were won by women and only 20% of popular musicians of color were women. Women have represented 45% of the Grammy's Best New Artist Award recipients during the years 2013 through 2021.
With women far under-represented in the traditional music avenues and Spotify working with artists that are represented by record labels, Soundcloud looks like a better career launching vehicle for female musicians. It doesn't negotiate licensing deals with record labels, and it works directly with artists. This makes Soundcloud a better venue for female artists of every color.
Soundcloud is the equivalent of a social media website that communicates primarily through music. Instead, of swiping images of vacations as you would on Pinterest or Facebook, you share music. You'll hear the latest sounds, the newest trending genres of music, and listeners can listen for free. How could you lose with Soundcloud. The exposure is too great with over 190 countries having access to it and an estimated 8% of the online population or 200 million listeners logging in to the website. An artist simply cannot go wrong uploading his or her music to Soundcloud.