Short Run CD Duplication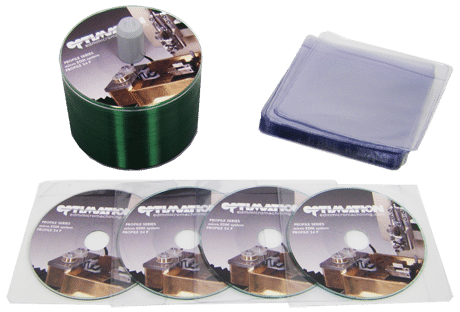 Do you need disc fast? We offer fast short run CD Duplication Service. We offer affordable professional quality disc. We have various package options for your duplicating needs. We offer 100 CD's for $39 and $10 for 100 Clear Sleeves. We also offer a minimum qty of 25 Cd's.
CD Duplication
You can choose from Bulk, Jewel cases, slim Cases, Vinyl sleeves, Available in full color. Duplicated CD's can hold 700 Megabytes of Data and 80 minutes of music.
DVD Duplication
We offer DVD Duplication. Choose from Bulk Duplication to DVD cases and insert wrap around.
[one-half]
Bulk CD Duplication with Black Print
[styled_table]
Quantity
Price
25
$15
50
$25
100
$39
200
$78
300
$117
400
$156
500+
$195
Large Quantities Call For Prices. All Jobs are Thermal Print
[/styled_table][/one-half]